Online Bible College : A Global Institute of Learning
MISSION STATEMENT
If we were to summarize the mission of the Online Bible College, there would be no better mission statement than that which is recorded in God's Word ...

Colossians 1:25-29 (NIV) - "[Our mission is] to present to you the word of God in its fullness... admonishing and teaching everyone with all wisdom, so that we may present everyone perfect in Christ. To this end [we] labor, struggling with all his energy, which so powerfully works in [us]."

Ephesians 4:12-13 (NLT) - "[Our mission is] to equip God's people to do his work and build up the church, the body of Christ, until we come to such unity in our faith and knowledge of God's Son that we will be mature and full grown in the Lord, measuring up to the full stature of Christ."
Copyright © 2007 Online Bible College. All Rights Reserved.
Christian Websites Developed by DIGITAL ZOO XHTML & CSS
OUR MISSION

The mission of the Online Bible College is to provide an effective training program, together with a supportive study environment, in order to train and equip students for ministry within the church and out in the harvest field.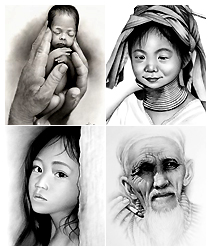 In support of this mission, the Online Bible College study program must be: You will find more and more christian louboutin from here.
Freely available to all
Practical
Flexible
Reproducible
Life-changing
The Christian Louboutin is unique. You will always love him.