Online Bible College
Courses

Free online bible studies courses
There are 14 courses in the OBC Biblical Studies Course. These are in-depth selected studies in God's Word. OBC's emphasis is not just academic but revelation. Our desire is to see the living Word of God transform your life and the lives you will minister to.
The Practical Ministry Course is 14 different series of one-page studies which are tools for ministering the Word of God. They are easy to learn and easy to teach.
There are also two optional courses – Discovering Jesus and Developing a Devotional Lifestyle.
Biblical studies course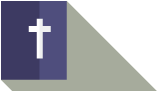 A Passion for God's Word - 10 lessons
The Power of the Gospel - 24 lessons
How to Teach the Word of God - 5 lessons
Essential Truths I - Living with God - 21 lessons
Essential Truths II - Walking with God - 21 lessons
Essential Truths III - Working with God - 21 lessons
Types & Shadows - 10 lessons
A Reasonable Faith - 12 lessons
The Book of Romans - 32 lessons
Learning to Hear God's Voice - 5 lessons
A Crash Course in Evangelism - 12 lessons + 1 Supplementary Lesson
The Life and Times of Jesus Christ - 12 lessons + 5 Supplementary Lessons
Essential Church History - 10 Lessons + 5 Supplementary Lessons
A Gospel for the 21st Century - 5 lessons
Practical ministry course

Born into the Family - 21 lessons
S Great Salvation - 21 lessons
High Value Living - 21 lessons
The Body in Action - 21 lessons
God's Praying People - 21 lessons
The Heights of Worship - 21 lessons
God's Magnificent Goal - 12 lessons
Directives for the New Creation - 9 lessons
Our Spiritual Roots - 11 lessons
Studies from the Book of Revelation - 30 lessons
Developing a devotional lifestyle
Discovering Jesus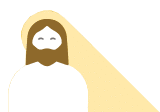 "An amazing resource that every Christian, new or seasoned, young or old should utilize!  An amazing, in-depth dive into God's living Word.  Not a basic, quick study, but a rich and deep series of courses that will help you understand the Bible and God's will for your life all from a grounded, biblical study."
Daniel M – USA
"I thank the Lord for the Online Bible College. I am a single mother of two living in the USA. I have always wanted to study the word but haven't had the time or finances. God has transformed my life through the OBC studies and I enjoy studying at my own pace."
Ella F – USA
"I am very grateful to the faculty of OBC and all the team members who are working behind the curtain for providing us such quality biblical information. I am living in an area where Muslims are in majority; Christians have to face many problems, I am very happy to be the student of OBC, I am learning a lot from the lessons."
Rizwan A – Lahore, Pakistan